Christopher Keefe founded Minga Fair Trade Imports in 1997 as The Christopher Connection. It began during his time living in Ecuador from 1995-2004 with the goal of improving education in Ecuador, increasing public knowledge of fair trade in the United States, and supporting the concept of a sharing wage. This provides the artisan with not just enough money to live on but enough to share or invest in their families and their communities. Chris started using the phrase "sharing wage" after hearing an official use "living wage" to justify a deal that would clearly help one group get wealthy while another just got by.
The company name was changed to Minga Manufacturers in 2002 to reflect Chris' involvement with the design and production of many of the products. Minga Manufacturers worked with Ecuadorian textile producers to distribute their products throughout the coastal towns and cities primarily to provide honest, humble and hungry people with needed jobs and self-esteem. Much was learned about the textile industry, wholesale distribution and the real needs of artisans during this endeavor.
The name was changed to Minga Fair Trade Imports in 2004 when Christopher moved back to the United States and focused on selling hand made fair trade gifts and clothing to small stores. The business began with a humble start, working out of a friend's basement and garage and has since grown to serve retailers in every state and several countries helping them connect with artisans in Ecuador, Peru, Bangladesh and Sri Lanka.
Behind the name:
In the indigenous South American language of Quechua, Minga means "communal work day". When people participate in a Minga, they sacrifice their time, energy and resources to benefit members of the community. Minga is a word that fits the goals we accomplish every day.
No one is quite sure what Scarlette does all day long, but she's always busy with something… read more…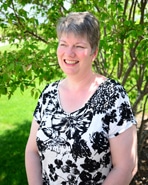 Gentle, caring, complex, and highly intuitive Mishelle enjoys reaching out to fair trade retailers… read more…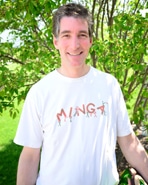 Chris is very grateful for the wonderful opportunities of working with so many great people… read more…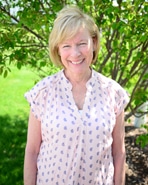 She keeps track of the company's financial transactions and loves telling customers about new products… read more…