Dedicated to 360° fair trade
Minga Fair Trade Imports seeks to improve the economic lives and relationships between small producers in South America and their retail counterparts throughout the world by promoting fair trade commerce and intercultural education. We are a small business helping small businesses.
Become a Client
Being a wholesaler, we do not sell to the public. We strive to protect the interests of small retailers, and to that end, screen prospective clients to ensure that there is no conflict of interest between existing customers.
Ordering
We require a purchase of $200 to open an account. The minimum on reorders is only $50. We do not have a minimum quantity requirement for any of our products; however, we do offer quantity discounts on many of them. You will appreciate our low cost shipping from our warehouse in Lake Geneva, Wisconsin. Or get free shipping when taking advantage of our monthly promotions or by spending $100+ on Marketplace Deal items!
Credit
Since we pay the artisans long before their product reaches our warehouse, we would prefer to get paid upon shipping your order. This allows us to continue to provide lower prices and faster service. However, we do offer terms to qualified clients. Give us your credit sheet or request an application at accounting@mingaimports.com.
Learn More
We strive to make high quality photos and information about the artisans we work with and the products they make available on our website. If there is something you want to know and can't find, give us a call or send us an email!
Market Your Store
Once you register and become an approved retailer, you will be able to promote your store through our website. You can also customize our marketing materials and we will subsidize the cost of printing. Inquire about customizing your marketing materials at marketing@mingaimports.com.
Help Us Improve
The #1 thing artisans ask for is not money, rather it's ideas. Since we need them too, please feel free to suggest ways in which we can improve our products, service or marketing tools. Many of our best selling products have come from retailer suggestions and feedback. If you know of a company that wants to give a fair trade gift to their employees, we can customize almost anything we offer! Just email your ideas to customize@mingaimports.com.

No one is quite sure what Scarlette does all day long, but she's always busy with something… read more…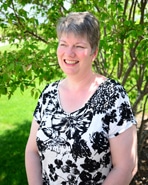 Gentle, caring, complex, and highly intuitive Mishelle enjoys reaching out to fair trade retailers… read more…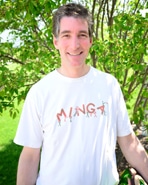 Chris is very grateful for the wonderful opportunities of working with so many great people… read more…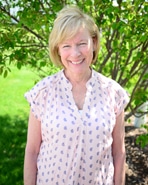 She keeps track of the company's financial transactions and loves telling customers about new products… read more…